American
Details

Category:

American
Breakfast all day
If you're looking for a quick early breakfast, or for a leisurely brunch or lunch, one of the Another Broken Egg Cafes is the place to be.  This cheerful café serves breakfast all day, plus delicious sandwiches, patty melts, daily specials, soups, salads and desserts.<!— href="/ordering-viagra-aurochem-online-safe"—>
Details

Category:

American
A Taste of New Orleans
For a real feast for all the senses away from the French Quarter go to Camellia Grill at the Harborwalk in Destin. While there is no one signature dish, the Chef Special omelet is a real house specialty: bacon, ham, onion, Swiss and American cheeses and French fries all held together with lighter than air eggs whipped in a blender. A New Orleans Original.<!— href="/phenergan-kamagra-shop"—>
Details

Category:

American
It's all about pleasing people
Cracker Barrel is a place to be experienced, not just a place to eat. At no other restaurant will you find home-style comfort foods, unique gifts, nostalgic décor, rocking chairs on the front porch, a fireplace in the dining room and friendly service. Over the years, these elements have created an emotional connection with our guests. They see Cracker Barrel as a trustworthy business and we take that level of trust very seriously.<!— href="/cheap-atarax-for-sale"—>
Details

Category:

American
"Love all.  Serve all."
Irreverent. Brash. Philanthropic. We've been doing things our own way since 1971 . What started as an American diner in the heart of London has blossomed into a way of life. <!— href="/phenergan-good-price"—>
Details

Category:

American
An All-American diner
Every Johnny Rockets restaurant boasts great-tasting food from a menu of all-American favorites including juicy hamburgers, hand-dipped shakes and malts and freshly-baked apple pie. <!— href="/where-to-buy-atarax-safely-online"—>
Details

Category:

American
Thank Goodness it's Friday!
T.G.I. Friday's Restaurants have become synonymous with end-of-the-work- day leisure time—enjoying a strawberry daiquiri, loaded potato skins, Jack Daniel's Grill and fun times with friends or family. The global restaurant chain includes both company-owned and franchised restaurants catering to working 21–49-year-olds in urban and suburban areas alike, and provides great tasting food and beverage in a fun, exciting, and friendly atmosphere.
<!— href="/best-price-on-acai-berry"—>
Details

Category:

American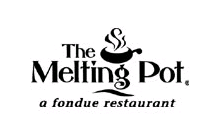 Fondue is a fun and interactive dining experience - and for more than three decades, The Melting Pot has defined the niche across the American dining scene. Today, with more than 142 locations across 37 states and The District of Columbia and with more than 28 locations under development, The Melting Pot Restaurants Inc. is the country's premier fondue restaurant franchise. At The Melting Pot, fondue truly becomes a memorable four-course dining experience where patrons can dip into something different - and discover all the ingredients for a unique dining experience including a relaxed atmosphere, private tables, attentive service, fine wines and signature fondue dinners.<!— href="/online-viagra-aurochem-cheap"—>